Offsite Links
---
Interested in a link exchange with New Providence Marine? Click here.


---

www.FerrielloSales.com Ferriello Sales, LLC is our exclusive Marine Industry distributor. Visit their site for additional product information, possible sale or show pricing, help in selecting system components, or to place an order.


---

Al Corkins is a recent customer of ours and installed one of our Legacy 6.0 display panels on his boat and wrote a great article summarizing his experience. You can download and read his article below:



Al_Corkins_Tank_Level_Monitor_System.PDF (281kb)


---

www.BoatingLinks.com The most complete directory of Boating Links on the Web. Boaters can compare boats, charters, products, and information sources available on the web.




www.GoodOldBoat.com Great magazine which covers cruising sailboats 10 years old and older with galleys, bunks, and heads. They feature articles focused on pride of ownership and articles that discuss upgrades, maintenance, refits, and restoration of good old boats.

Check out the January 2007 Good Old Boat magazine new product announcement featuring our sensor and display products:



Good_Old_Boat_Jan_2007.PDF (1,053kb)




www.HouseboatMagazine.com Great magazine which covers every facet of houseboating from sales & rentals to advice & maintenance.

Make sure you read the August 2006 Houseboat Magazine article featuring our products:



Houseboat_Article_Aug_2006.PDF (217kb)



www.HouseboatDepot.com Great resource for houseboat owners.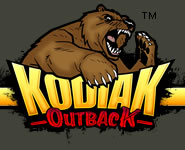 Inflatable Boats Kodiak Outback offers great prices on quality inflatable boats, kayaks and hundreds of outdoor camping items. Visit Kodiakoutback.com today.




The Mother Of All Maritime Links Wow, the name says it all. If you can't find what you are looking for here then it probably doesn't exist.


---

U.S. Coast Guard Office of Boating Safety Learn how to prevent accidents, injuries, and fatalities while boating. Review safety tips, news, recalls, defects, and laws and regulations you should know.


---
Exchange Links With New Providence Marine
If you operate a marine related website and would like to exchange links with New Providence Marine, just place a link directly to our main page: http://www.newprovidencemarine.com on your site, then contact our Webmaster at: webmaster@newprovidencemarine.com with the URL to the link location. Once we verify the link, we will reciprocate by adding your link to this page.

If you use a text link, refer to us as New Providence Marine. If you prefer a logo link, you are free to use either of the two graphics below to link to us: